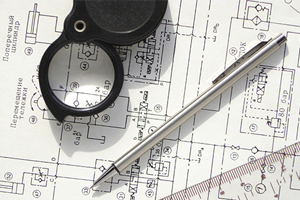 Our country is rich in raw materials, which can be used to transform the actual business culture, into an entrepreneur culture that maximizes growth and revenue.
The economy in our country is so full of hardship and struggle that business owners fight every day to survive or at least get minimal profit. This economy limits businesses to low profits and difficulty for growth. However, even though the numbers and statistics are against creating businesses, the need for jobs pushes the entrepreneurs to create small businesses that have small to none value added. Due to their structure and creation, these businesses do not add to the gdp. The manner in which they are created limits their capacity to obtain fresh capital to grow, investments, long term bonds or risk capital.
This is very common due to the manner in which business is done in Mexico; it's in its culture. Moreover, as in every country, the depth of the entrepreneur culture is due to the institutions and infrastructures in which this culture was created. Since this culture is immerse, it has the potential to change the entrepreneur culture of Mexico into a culture of better structure and economic growth.
The eventual transformation of the Mexican entrepreneur culture is probably inevitable. New basic institutions and infrastructures are being slowly created in order to gestate these necessary changes However, if there is not a more active approach the changes will be too slow.